2018
An Update to the booklet
"East Brent Remembers"
Is now available as a
Free PDF download.
See Below
See 'History Group' for latest meeting notes.
The Parish of East Brent spreads from the lower North eastern slopes of Brent Knoll, overlooked by the magnificent spire of its 13th century church of St Marys
on the edge of the Somerset Levels.
The parish also includes the village of Rooksbridge and the hamlet of Edingworth.
Apart from the well documented history of the Knoll itself....
East Brent and its satellite villages have much to offer regarding interesting finds of recorded and unrecorded history of the people and places that we hope bring together here.
Welcome to the parish of East Brent
The parish church of St Mary the Virgin.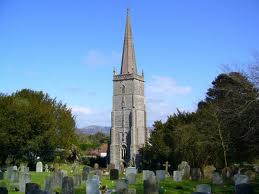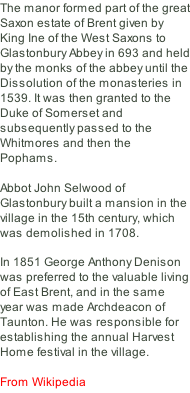 In this Centenary year of the Armistice of
World War One
A completely updated version of the above booklet is now available as a Free PDF download for you to print or read online.
A very small number of copies of the original version are still available.
At this moment just over £300 has been raised which along with any further sales will be donated to
SSAFA
Soldiers, Sailors and Air Force Family Association
To download the free 2nd Edition PDF file
East Brent Remembers
The Great War
1914 – 1918
A Centenary tribute to all of the men of East Brent who served in World War One
Including the survivors who returned home and have largely been forgotten
Also to the families who lost loved ones and those who lived in fear of losing sons, husbands and fathers during those long 4 years.
These are their Stories!
Compiled by John Rigarlsford
Published By
East Brent Parish History Group
£4-50
On sale at Rooksbridge Post Office and
East Brent Parish History Group
ebphgroup@btinternet or jonrig@rooksbridge.org.uk